In the last few days, Mathilde and I created an online applause simulator called clap.wtf. The idea was to have feedback from a remote audience in live streamed concerts during the COVID-19 pandemic.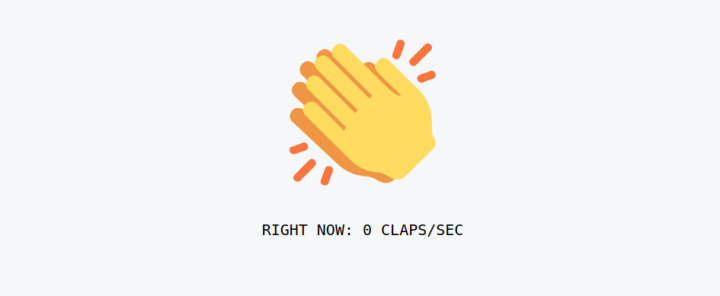 On the site, clicking or tapping on the clap emoji will increase the counter. The server counts the "clap" of every visitor simultaneously in real time. Depending on the claps per second, you'll hear a louder applause. Feel free to create your own audience room: https://clap.wtf/r/projectinsanity :D
💬 Are you interested in our work or have some questions? Join us in our public Signal chat pi crew 👋
🪙 If you like our work or want to supprot us, you can donate MobileCoins to our address.